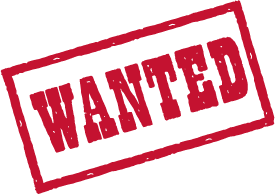 Gezocht: collectiebeeld en nieuwtjes 2014/2015
Geweldige foto's en nieuwtjes voor najaar 2014/2015. Daar is Bengels voor de aankomende beurseditie naar op zoek!
Lanceer je een nieuwe lijn, heb je een bijzonder interessant item in je collectie of zien de collectiefoto's er te leuk uit? Laat het Bengels weten! We gebruiken ze graag online of voor onze print beurseditie.
Deadline
De deadline is woensdag 11 december. Maar later mag natuurlijk ook altijd nog, mocht je dit echt niet halen! Om de beelden zo scherp mogelijk te kunnen afdrukken is een hoge resolutie van 300 dpi nodig, met een minimaal formaat van 20 bij 30 centimeter.
Mail de beelden of tekst voor 11 december naar redactie@bengels.nl