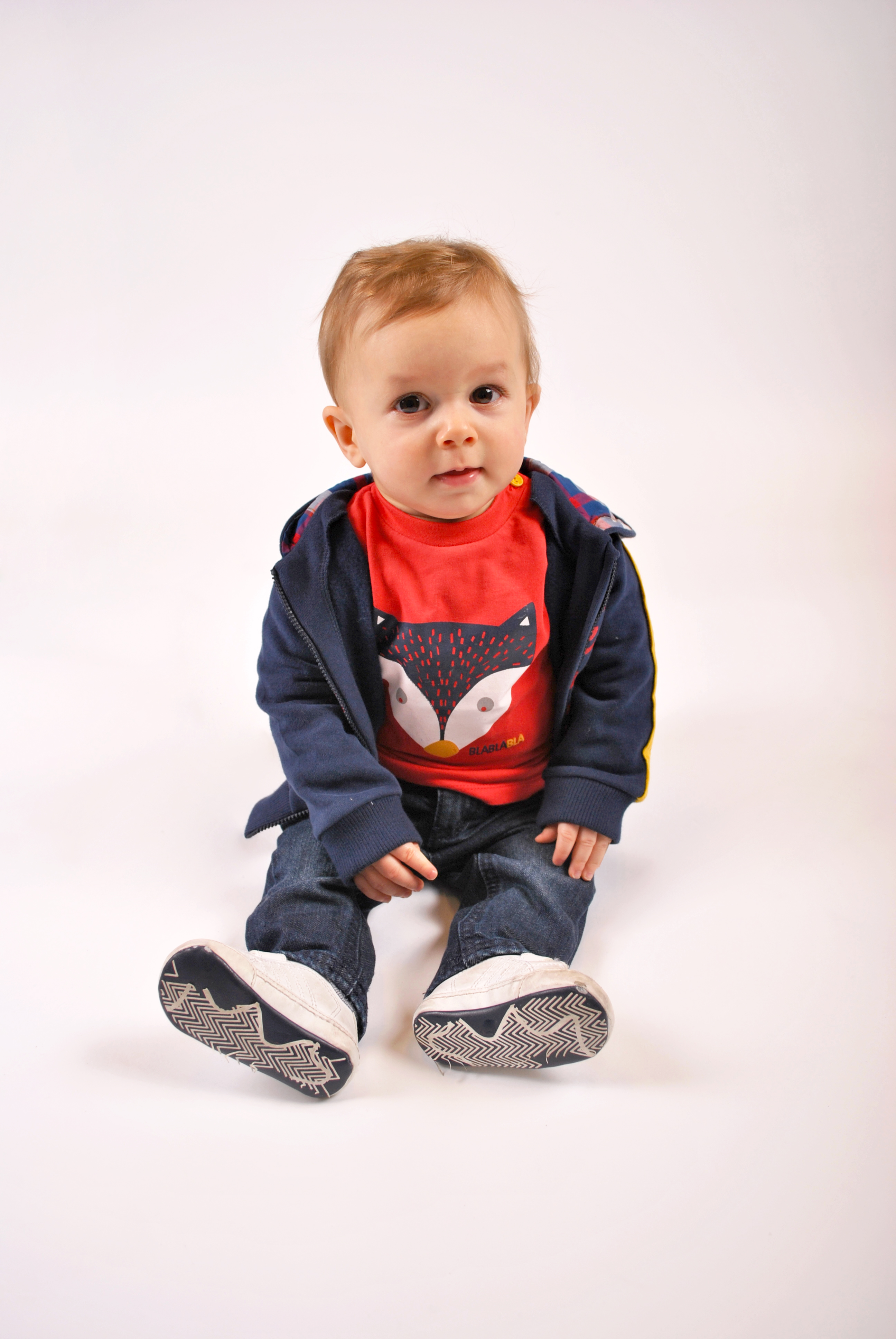 Collectie Bla bla bla winter 2014-2015
De wintercollectie van 2014 is een pareltje geworden. Zeg gerust: supercollectie, want zowel de sfeer als de look van Bla bla bla draaien rond het woord 'super!'.
Superhelden
Super als in superhelden, superkrachten, superdeluxe, superfantastisch. Trendy uiltjes en dappere superhelden. Of Roodkapje in een sprookjesbos met grappige paddestoelen. Geestige quotes met boodschapjes. Fantasierijke dierenmaskertjes. Allemaal zijn ze supervrienden in de droomwereld van Bla bla bla.
Naast de überklassiekers in roze, zachtgrijs en allerhande wittinten is er ook deze winter weer een felle en rijke kleurenwaaier terug te vinden op de kleren. Een schitterende mix dus!
Voor de allerkleinsten is er zelfs fel kobaltblauw gecombineerd met appelblauwzeegroen, limoengeel en 'bubblegum' knalroze.
Ook voor de grootste Bla bla bla'ers komen we ogen te kort. Veel petroleumblauw, dé coole basiskleur van 2014. Maar de winter kan ook best wel kleuren gebruiken als fel oranje met pittig geel en rijk scharlakenrood. We zien ze in allerlei vormen opduiken in bloemenstofjes en geometrische prints of contrastrijke streepjes in jerseystof. De look is chique, supertrendy en een tikje Scandinavisch.
Maar de look én het comfort delen bij Bla bla bla een eerste plaats. Baby's en kinderen moeten goed kunnen bewegen en genieten van superzachte stoffen. Lekker ingeduffeld de winter in!
Info
Bla bla bla is verkrijgbaar in een breed gamma van maatje 44 tot 80, maatje 50 tot 80 en maatje 62 tot 104. Geniet ervan!