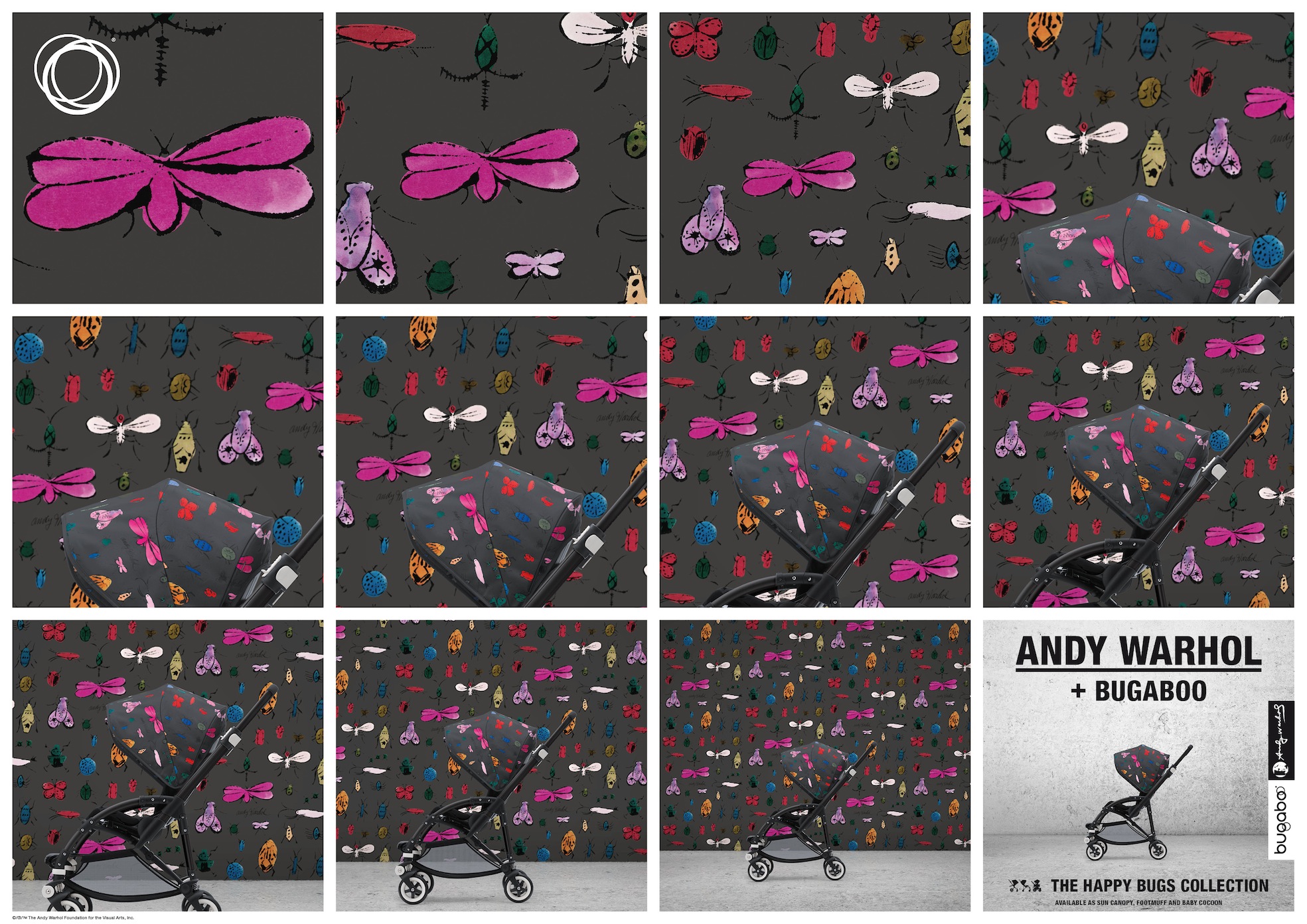 Nieuwe Bugaboo X Andy Warhol
Bugaboo staat altijd garant voor verrassend vormgegeven kinderwagens. Zo bleek weer tijdens de lancering van de tweede collectie van Bugaboo's meerjarige samenwerking met de Andy Warhol Foundation.
Vrolijk, speels, kleurrijk en typisch Warhol zijn de jongste blikvangers Happy Bugs en So Many Stars, die gistermiddag werden gepresenteerd. De kinderwagens met handgetekende illustraties van insecten en sterren zijn gebaseerd op Warhol's pre-Pop periode in de jaren 50.
Om de So Many Stars collectie te vieren ontvangen klanten tevens een exclusief 'So' boek voor kinderen met herontdekte en nog nooit gepubliceerde beelden van Andy Warhol. Beide collecties zijn vanaf november 213 gedurende een half jaar verkrijgbaar. De 'Happy Bugs' collectie wereldwijd en de limited 'So Many Star' collectie enkel bij geselecteerde verkooppunten.
Dit voorjaar werden de eerste Bugaboo X Andy Warhol collecties geïntroduceerd: The Flower Collection en The Cars Collection. De komende jaren wordt de creatieve samenwerking verder voortgezet.