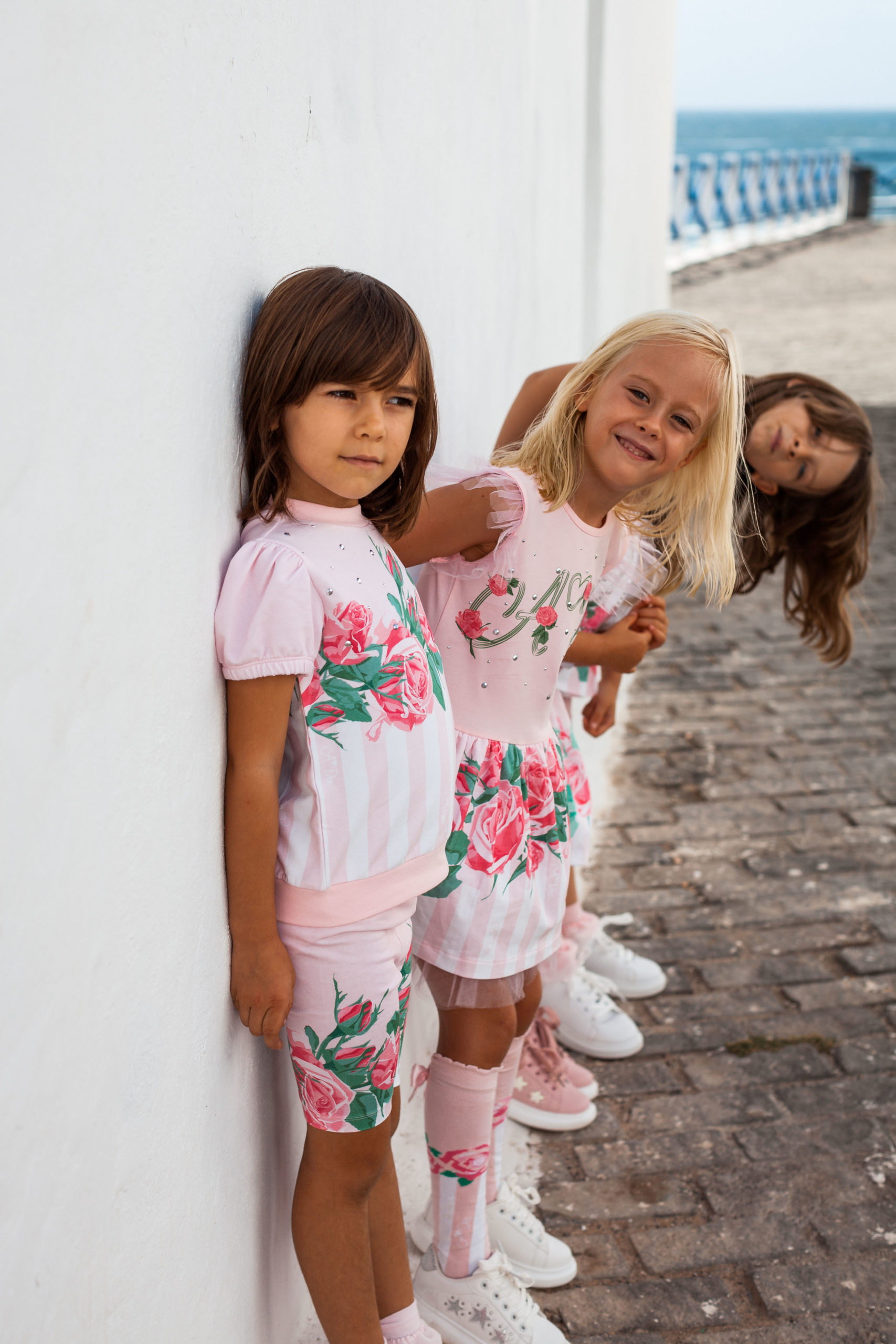 A*DEE: een uniek merk met veel kleur en prints
A*Dee is een uniek merk voor meisje van 2 tot en met 14 jaar, van Picture Book Fashion. Het is speciaal ontworpen voor meisjes die graag opvallen, met veel kleur en prints die geweldig zijn om te dragen!
Dit merk brengt ieder seizoen vier unieke collecties met verschillende outfits, met onder andere mooie en praktische legging sets, verschillende jurkjes en rokjes en matchende jassen. En bij iedere collectie vind je bijpassende accessoires, zoals sokken, schoenen, tassen en haarstrikken.
Omdat het gaat om een Picture Book Fashion merk kunnen verkopers een breed scala aan marketingsupport verwachten. Dit bestaat onder andere uit leuke extra's voor klanten, beeld- en videomateriaal van de collecties voor online en offline gebruik.
Door het winnen van de Drapers Award, Kidswear Brand of the Year in 2021 wordt dit merk een musthave voor boutiques door heel Europa. Ontdek meer over A*Dee via de website of social media  (www.a-dee.com, @adeegirls), of neem contact op met de agent in Nederland (info@lemarti.nl).