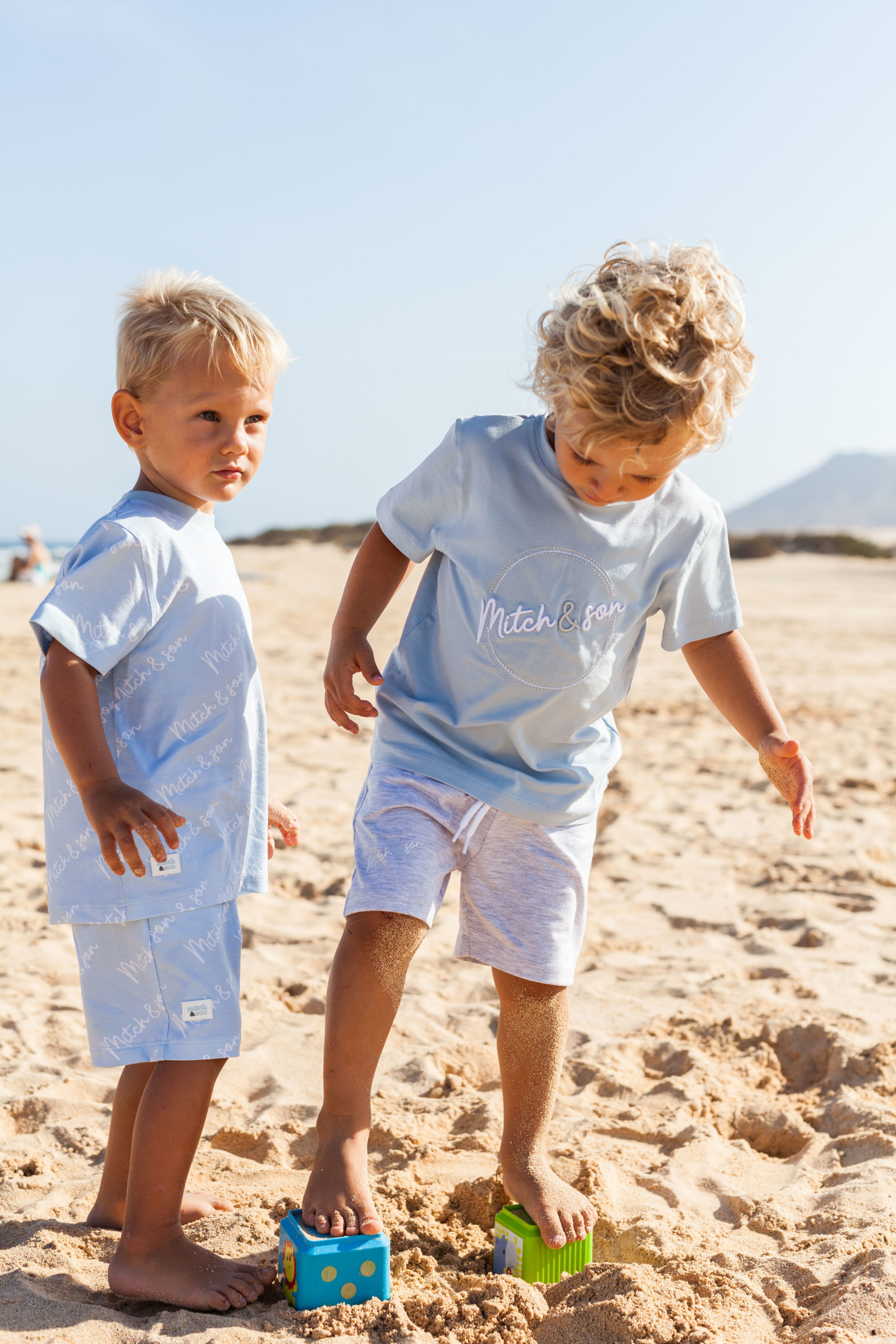 Mitch & Son: een opvallend kleurenpalet en eigen design
Mitch&son is een leuk merk van Picture book Fashion voor jongens tot en met 6 jaar. Elk van de drie collecties van mitch&son heeft een opvallend kleurenpallet en design, waardoor er veel keuze is
Je vindt een scala aan sets en losse items, tracksuits en lichtgewicht jassen en accessoires, zodat de jongens zich van top tot teen kunnen kleden in mitch&son. Er is ook een babycollectie, gevuld met kwalitatieve boxpakjes, rompers, overgooiers en accessoires.
Deze meervoudige prijzenwinnaar heeft zich de afgelopen jaren sterk ontwikkeld. Kinderen houden van de zachte materialen en kleurrijke looks, terwijl de ouders dol zijn op de kwaliteit en het gemak waarmee je outfits kunt combineren.
Picture Book Fashion helpt verkopers om hun merk te promoten via verschillende kanalen. Het aanbod van beeld en video is gratis voor alle verkopers. Ontdek meer over mitch&son via de website of social media  (www.mitchandson.co.uk, @mitchandson), of neem contact op met de agent in Nederland (info@lemarti.nl).